What Is Invisalign For Kids?
Many people are familiar with Invisalign as an alternative to braces for teens or adults. Invisalign First is a treatment plan designed specifically for children since their jaws are still developing, and they often have a mixture of baby teeth and permanent teeth. This system can be used as a phase one treatment to prevent certain orthodontic issues before they develop into more serious problems. Phase one treatments typically begin anywhere from ages 6 to 10 and prime the mouth for better results or more efficient treatment during phase two, which occurs between ages 10 and 14. Before Invisalign First, you may have heard of metal expanders or partial braces that were used to achieve similar results. Though both systems work efficiently, Invisalign First is a great alternative to braces since the aligners are fairly comfortable and do not require as many lifestyle adjustments compared to braces.
Who Could Be A Candidate For Invisalign First Clear Aligners?
As a child grows, their smile grows with them. And even with baby teeth, it may be the perfect time for children ages 6 to 10 to start orthodontic treatment. This is known as Phase 1 treatment.
At this stage, orthodontists can see issues that may need early treatment to address a developing problem. Invisalign First clear aligner treatment is designed for predictable results and a positive experience while addressing the unique needs of growing children.
Your child may be a perfect candidate for Invisalign if they have some of a few very common teeth-straightening issues while growing up. 
These include but are certainly not limited to:
Complex spacing

Overcrowding

Narrow dental arches

An underbite

An overbite

And more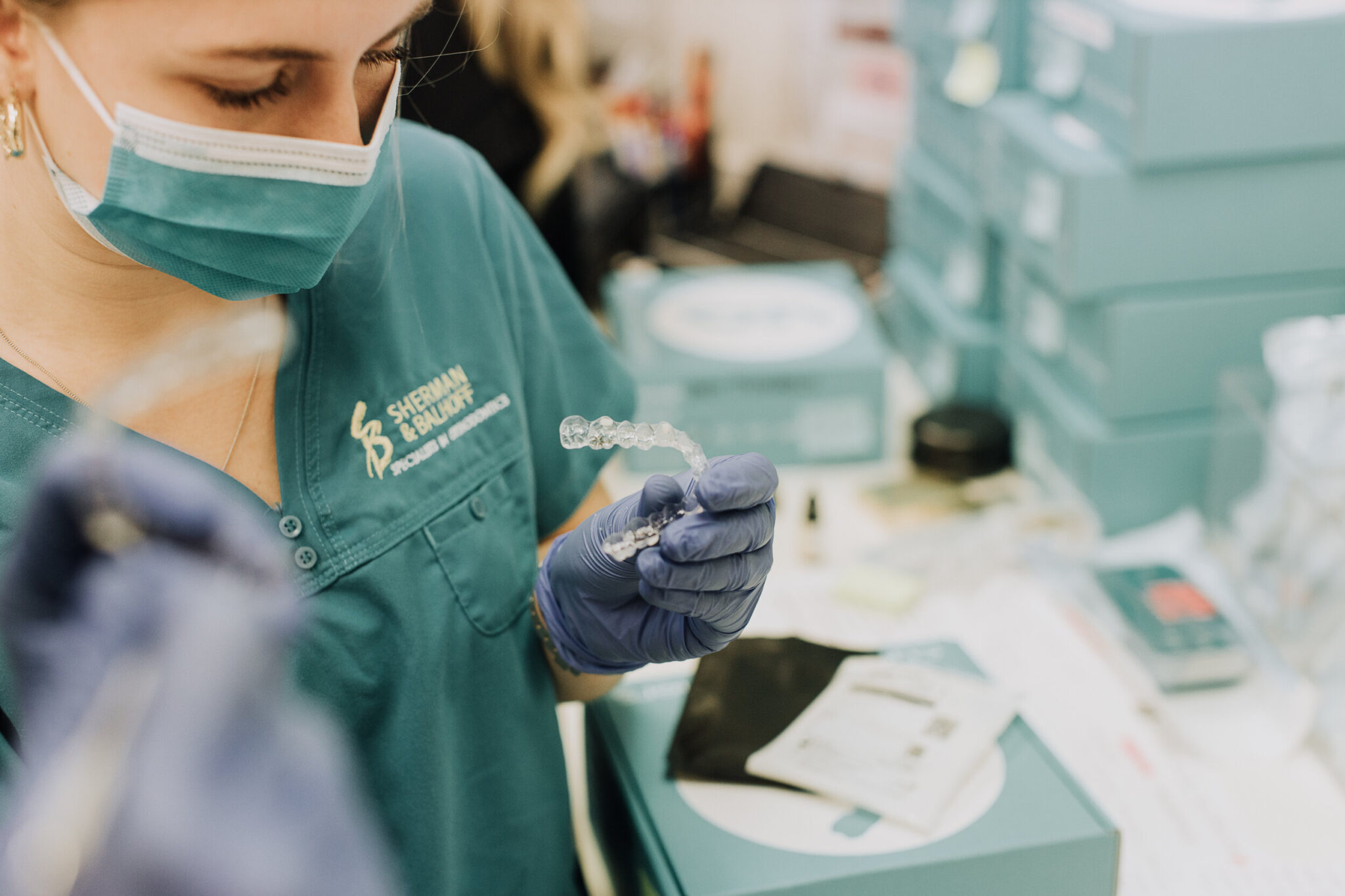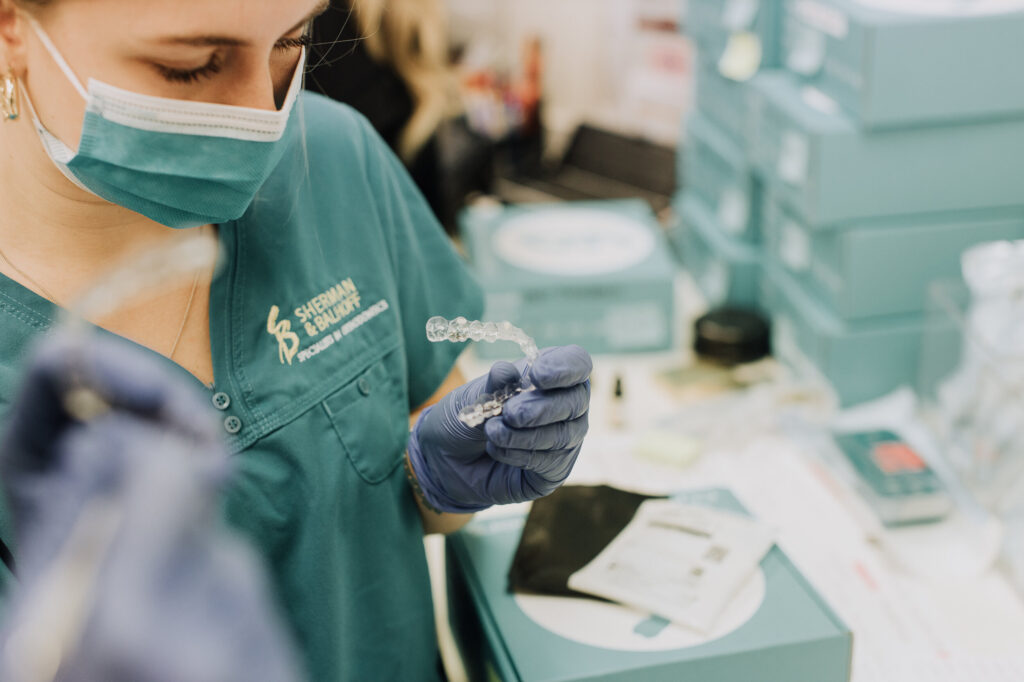 How Is Invisalign For Kids Different Than Invisalign For Adults?
Generally speaking, the technology at the heart of the Invisalign system for adults isn't that different from the same technique used to correct various dental issues in kids. You're still talking about a series of clear plastic trays that are made using very precise 3D measurements of the patient's teeth. Every few weeks, one set of trays is swapped out for another – thus successfully moving the teeth into their desired position slowly over time.
Because a child's mouth is obviously still developing, the actual treatment process may be longer. The length of time a child can expect to wear Invisalign will also obviously vary depending on exactly what types of issues they're trying to correct.
Overall, Invisalign for adults is very similar to Invisalign for kids – much to the joy of satisfied patients around the world.
What Are the Benefits Of Invisalign For Children?
Invisalign brings with it a wide array of different advantages for kids in particular that are certainly worth a closer look. For starters, kids will always be able to eat the foods that they love because the trays can simply be popped out of their mouths during meals and popped back in again when they're done. Likewise, children (and their parents) don't need to worry about broken braces or wires – as is common with more traditional treatment options.
Finally, Invisalign is easy for children because they can still brush and floss their teeth as they normally would – thus making their oral hygiene routine as simple as possible.
Why Should I Consider Invisalign For My Child?
Invisalign is the perfect treatment option for children of all ages, in part, because of the benefits outlined above. But equally important is the aesthetic benefit – most people won't realize your child is wearing Invisalign at all because the trays are clear and discreet by design.
They don't have to worry about their braces being immortalized for all time in school photos and family portraits. They can just remove the trays if they want and put them back in when they're done!
Why Do Kids Love Invisalign?
Confidence in smiling for pictures!

Do more: easy to play musical instruments, sing, perform, and more!

No emergencies: each aligner is a custom-formed thermoplastic that you can take off at any time. Never worry about accidents and emergency visits!

Fewer appointments

No Food Limitations

You can watch your progress and see end results on the Invisalign site

Comfort