At Sherman & Balhoff Orthodontics, our expert team members strive to provide you and your family with the highest levels of orthodontic care. To do so, we employ cutting-edge technologies and techniques to maintain our top-notch standards for treatment and help you look and feel your best during and after the process. The field of orthodontic technology continues to grow, and our team is constantly learning in order to take advantage of these innovations to better serve our patients.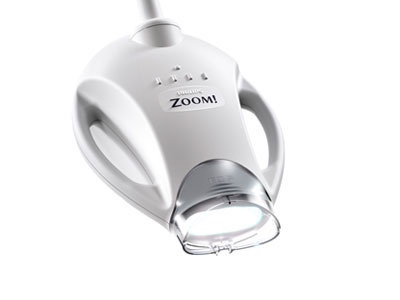 Zoom Teeth Whitening
Have you looked in the mirror lately and noticed your teeth are no longer a picture-perfect shade? Over time, it's natural for teeth to darken or yellow. Certain foods we eat, lifestyle habits, or drinking coffee, tea, red wine, or soda can all affect the look and health of our teeth. At Sherman & Balhoff Orthodontics, we utilize a modern dental technology called Zoom Teeth Whitening to restore patients' teeth to a brighter shade of white.
The Zoom Whitening process is a form of laser treatment that combines a special light with a hydrogen peroxide-based gel. Working in conjunction, the gel and light reach into the enamel of your teeth to effectively remove stains. Before beginning the treatment, a protective cover is placed over your lips and gums, allowing only your teeth to be exposed. The gel and light combination is then applied in 15-minute intervals. For most patients, this process lasts around 45 minutes. 
We recommend having your teeth professionally cleaned before receiving Zoom whitening so that your teeth are as clean as possible before treatment. Also, it's best to avoid anything that could stain your teeth, such as coffee or tea, for a few days after treatment to maintain your new smile.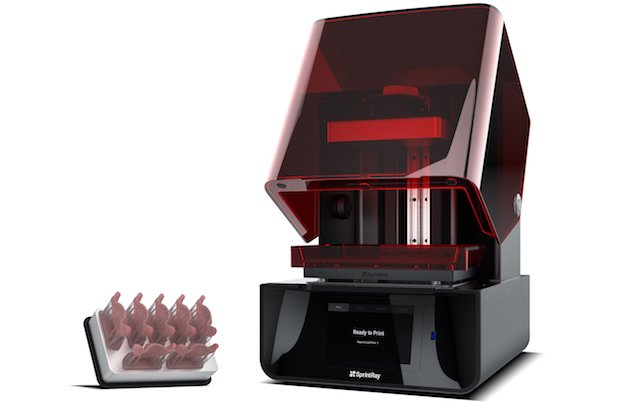 SprintRay 3D Printer
Thanks to advances in orthodontic technology, the treatment process has become more effective and streamlined to cut down on treatment times. At Sherman & Balhoff Orthodontics, our SprintRay 3D Printer exemplifies the highest standards in orthodontic technology by producing high-quality, accurate, and fast 3D prints. This allows us to print retainers and our own in-house aligner system at each of our 4 locations.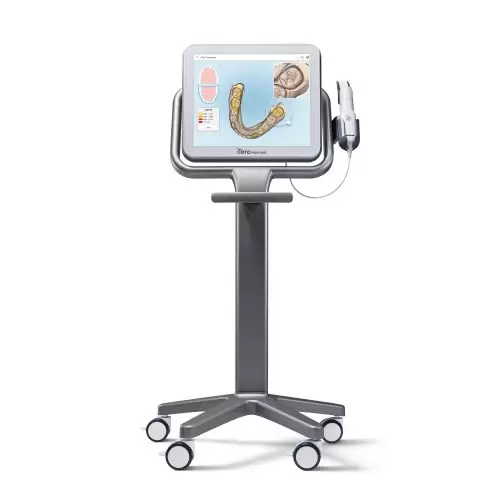 iTero Scanner
Another one of our orthodontic technologies that can help make your treatment faster and more comfortable is our iTero Scanner. This innovative technology replaces the older and slower methods for creating models of your smile. With the iTero Scanner, this part of the treatment process is now more accurate and more comfortable than ever. At Sherman & Balhoff Orthodontics, you can say goodbye to messy molds!
The iTero Scanner replaces outdated imprint model technology with its fully digitized functionality. iTero uses a handheld wand to scan and create 3D images of your teeth and jaw in minutes. These images of your current smile are then used to create a customized treatment plan and guide your alignment goals throughout treatment to help you achieve your forever smile. Additionally, we can use the 3D images generated from these scans to create a model of what your projected smile will look like once treatment is complete.
At Sherman & Balhoff Orthodontics, you can always count on our orthodontists to use trusted orthodontic technology to optimize your treatment and help you to discover your best smile.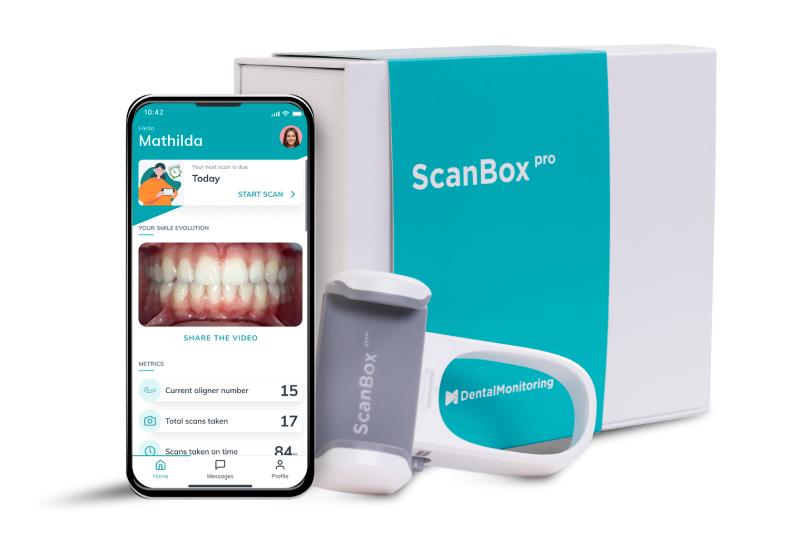 Dental Monitoring
With the DentalMonitoring app and ScanBox pro, you can now send in photos of your teeth and communicate with your practice securely from the comfort of your home — or anywhere in the world.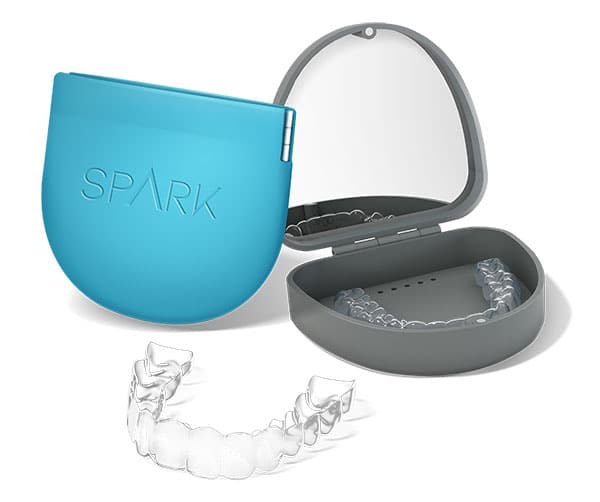 Spark Aligners
The Spark Clear Aligner system eliminates the appearance of metal brackets and wires. This discreet, streamlined, nonintrusive treatment accomplishes the same results as traditional braces, in a shorter amount of time. The need for goopy impressions, spacers, and bands is a thing of the past. New technology allows us to create digital 3D models of our patients that are used to personalize treatment plans specific to each individual's needs.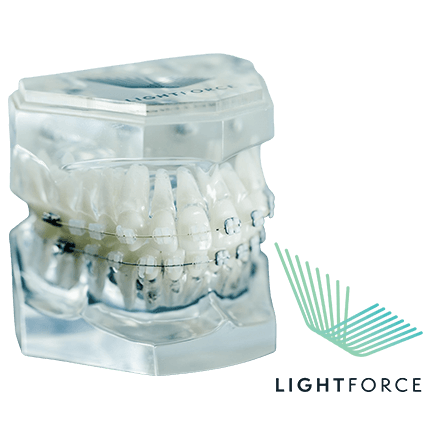 Lightforce Orthodontics
One Size Fits One™
LightForce offers treatment that's as unique as a fingerprint. We're proud to offer this cutting-edge solution that unites modern 3D-printing technology with fully digital treatment planning to provide you with a great experience and results. LightForce crafts custom-made braces that are built to precisely match the unique shape and orientation of your teeth, meaning that the overall treatment time is expedited resulting in fewer office visits being required.
LightForce benefits:
Efficient Treatment​ (thanks to braces that are designed to exactly match your teeth)
Ideal Results​ (thanks to digital treatment planning and more effective bracket technology)
Perfect Fit ​(thanks to digital scans, perfectly-fitting braces)
Ultimately, LightForce braces offer a custom fit for every patient, which means less discomfort, more effective straightening, and shorter treatments. LightForce is the next generation of tooth straightening: It's more efficient, more personalized, and more convenient than any other option on the market.