How Do Braces Work?
Braces work to correct and improve your smile's function, health, and appearance. They are proven to be a highly successful treatment option for underbites, overbites, spacing issues, and more, and regardless of the specific type of braces you choose, they all work using a similar concept. 
To start, a series of brackets are attached to the teeth and connected together using a metal wire, called the archwire. The tightness of this wire is what gradually moves your teeth into place throughout the course of your treatment. To keep tension on this wire, you will need to come into our office every few weeks for adjustments.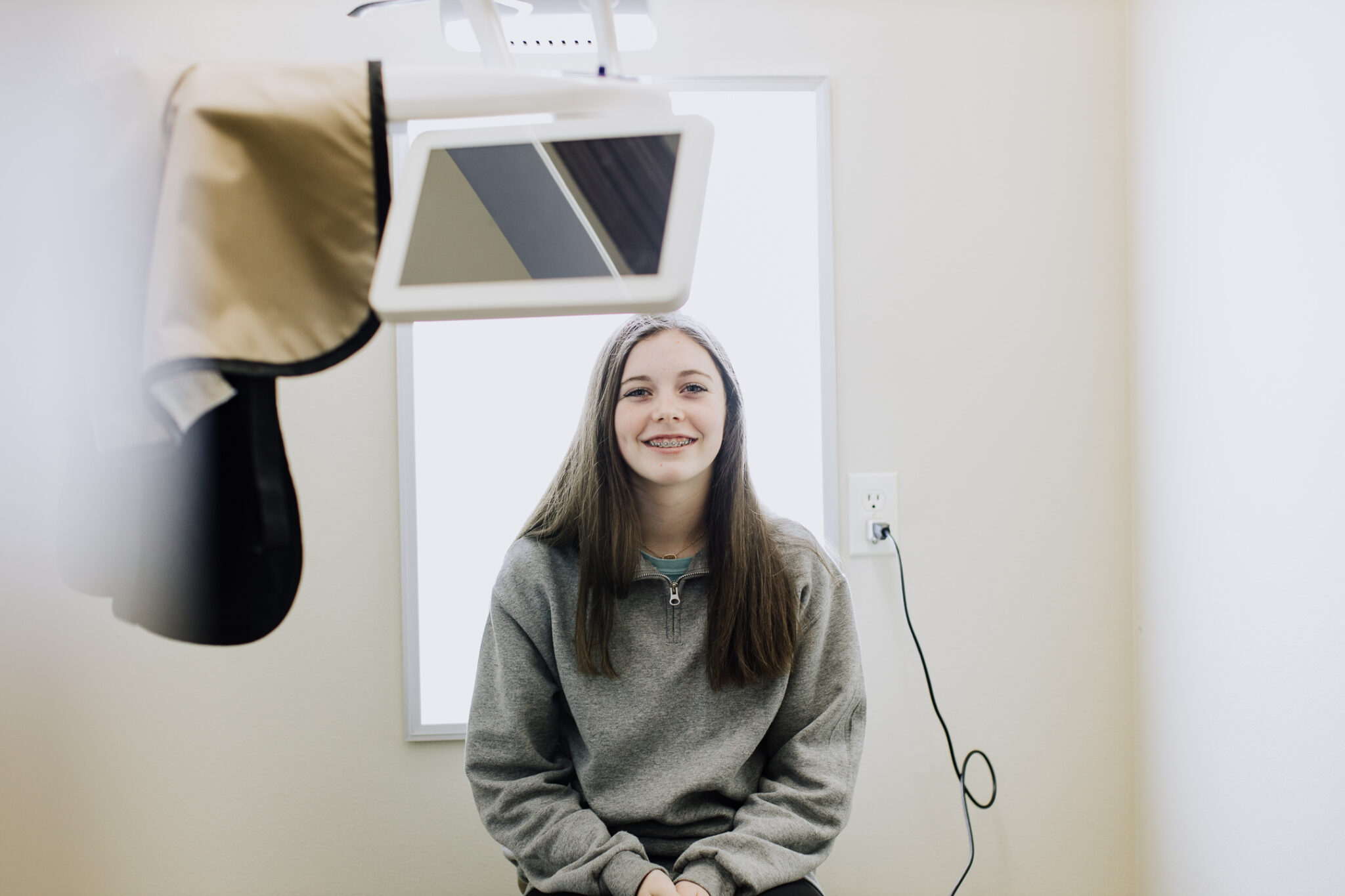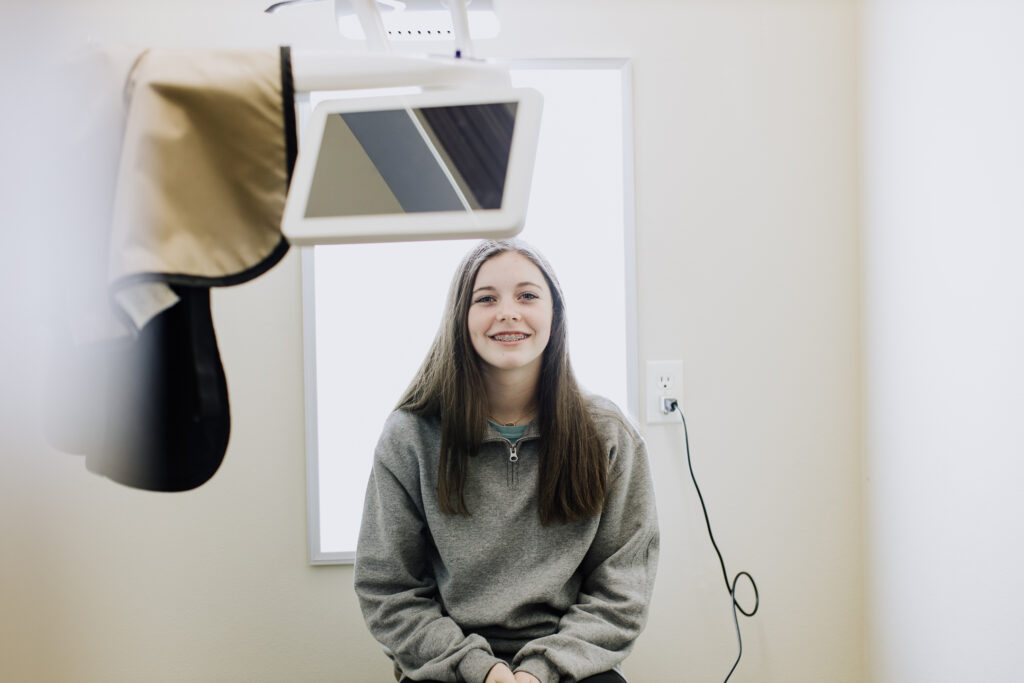 Popular Types Of Braces 
Depending on your smile goals and the treatment needed to reach these goals, there are a few main types of braces to choose from. Our orthodontists will discuss all available options with you and help you decide on the type of braces that best suits your needs.
Traditional Metal Braces 
As the name suggests, these types of braces are made entirely from metal, with stainless steel being the most common option. Some options may also include thin rubber bands to help hold the wires in place on each bracket. The bands come in a wide range of colors, allowing you to customize your smile during treatment.
Although they are the most noticeable option, traditional metal braces continue to be one of the more popular and affordable options for teeth and bite alignment. The sturdy metal materials make them very durable as well as effective.
Clear Ceramic Braces 
If you are looking for a less visible option, clear ceramic braces may be the way to go. Clear braces work the same way as metal and share some of the same design features. Both types of braces include brackets, wires, and ligatures (rubber bands) that help regulate tension and pressure.
The only difference is that ceramic braces are made from tooth-colored ceramic material, so they blend in much better than traditional braces. While they provide the same corrective ability as metal brackets, they may not offer the same level of durability, so they may not be for everyone. However, if you are able to properly care for your braces, clear braces are a great option for anyone looking for a more discreet treatment option!
Self-Ligating Braces
Self-ligating metal braces are comprised of brackets that are affixed to teeth and wires threaded through slots in the brackets. However, built-in clips with sliding door technology hold the wires to the brackets rather than rubber bands. Because self-ligating braces do away with elastic bands, adjustment appointments tend to be shorter and less frequent.
Choosing The Right Braces For You 
When the time comes to choose your method of treatment, you'll want to consider several important factors, including lifestyle, appearance, and treatment time. However, as you make your choice, you can count on our team of orthodontic specialists to be right there beside you every step of the way. During your initial consultation, we will review all available options and answer any questions you may have.